My love for knit dresses is still going strong. I got my
Newport News
catalog today and got a little inspired to dig into the latest fall patterns. (all pics from the NewportNews website except as noted)
Dress #1 - no real pic yet, I had to merge some line drawings from Butterick. I couldn't find a picture of the most awesome dress on the NN site but it is basically a combination of
Butterick 5030
(a wrap top w/ collar & cuff) and
Butterick 4914
(ruched waist w/ flared skirt.) It sort of looks like this:
The turtleneck dress:
KwikSew 3472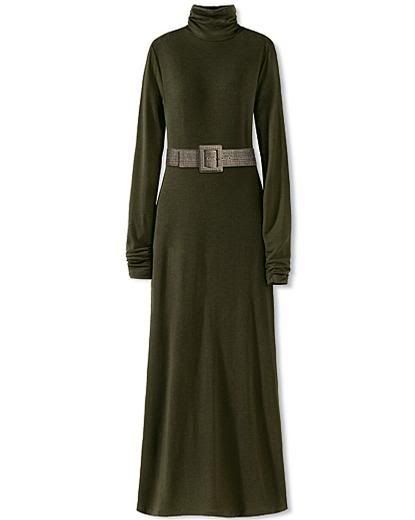 I don't think I can pull this off with my shape, but paired with a jacket, (minus that belt-ew) it works! Cute jackets to go with the turtleneck dress:
McCall's 5477
,
Butterick 4864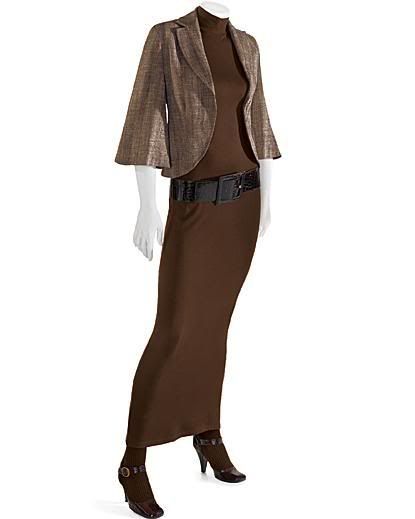 Hot number from Neiman Marcus. I can see myself on a dinner date, or going to a play in this dress. Worn under a (faux) fur!! yea.
McCall's 5484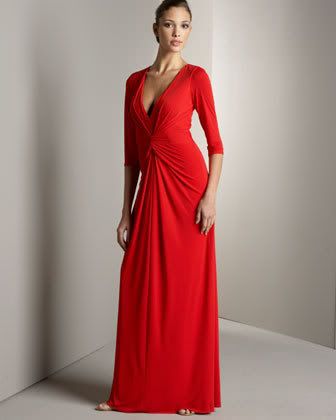 I was once digging
this Vogue pattern
, but now after seeing this dress, I pass. It looks kinda sloppy.
This green dress is nice. Haven't found a spot on pattern but these seem modifiable (is that a word?)
Vogue 8419
,
KwikSew 3496
,
KwikSew 2517
+
Butterick Sleeves of 4973
I will be on the lookout for some sweater knits.
KwikSew 3496
, and any slim fit knit skirt pattern.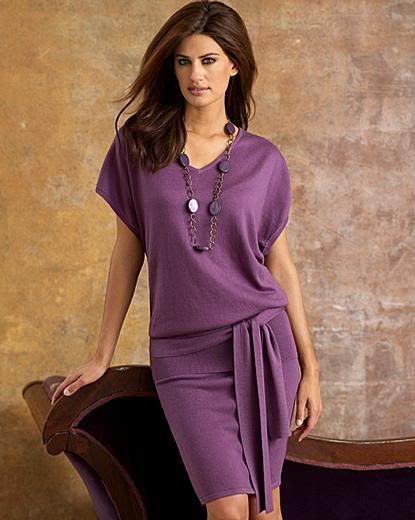 Now I love animal prints, but this is overkill. I posted this because I love the lines of this frock. Check out
this Jalie pattern
. This pattern can be easily adapted to make this dress.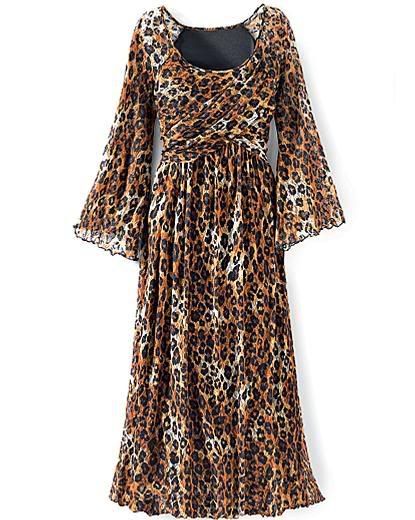 This is one of my favorites, but I haven't found a comparable pattern. It's basically a cardigan or henley top, a ruched waistband & full skirt. I'd wear with it long boots and a colorful scarf around my neck.