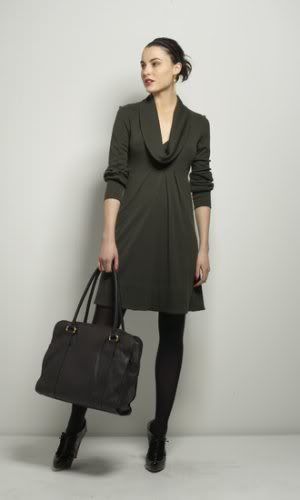 must.have.this.dress!!!!!
Can't stop thinking about it.
I searched through the stash and found two patterns I can morph to create a knock off
(shhhhh, don't snitch - it's a Diane von Furstenburg dress)
.
Simplicity
3622
and
3634
Here's what I've done so far
I am using the following pieces:
from
3622
from 3634 from
view B
sleeve
front bodice
back bodice
cowl
I've lined up the waistline pattern markings on the back bodice and back skirt.
On the back bodice, marked a line one inch below the top of the skirt back. I still plan on using a standard 5/8 seam allowance.
Line up the front and back bodice at the waistline marking.
Last, trace the line from the back bodice to the front bodice.
I'm not tracing new pieces, I'll just fold them off and cut from there. I'm really excited, but I'm gonna take my time. I have the fabric already (of course) so I'll keep the progress posted!