Cut the fabric today! Here's my latest progress:
The DVF dress I'm copying looks like it is triple-pleated at the waist, but I'm only doing two. To get the pleats I measured the width of the bodice and the skirt and subtracted the difference. It was about a 5 inch difference, so that meant each pleat should be 2.5 inches.
Next, I used the notches
(one at the center, then one at 2.5 inches on either side of the center notch)
that I created while cutting out the pattern pieces to measure the markingsfor the pleat - 2.5 inches out on each side .
After I folded and sewed the pleats, I matched the skirt and bodice together at the center notches and pinned.
Here it is sewn with a narrow zig-zag. I may serge over this before I sew down the sides.
The last thing I did before wrapping up this session is sew the shoulder seams together, since I'm using a really stretchy jersey I added stay tape to the shoulder seams so I won't get any drooping.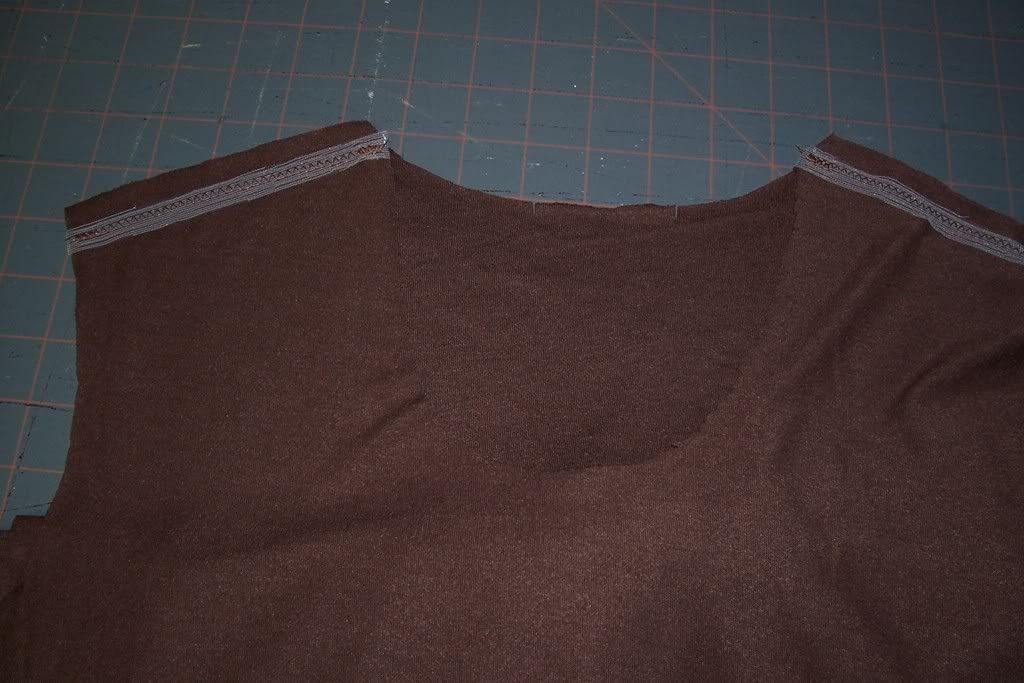 Until later peeps!!