Now that the summer is closing and
(middle)
school
(yikes!)
has started, I can start my fall/winter
wishful
sewing. Kiddo is in uniforms this year, so no
kiddo sweatshopping
! Bittersweet, but maybe
I
will get a more substantial closet update.
There are too many trends to figure out so I want to stick to trying to maintain a fresh,
young
look that fits
my
style (and future plans). I have noticed that I tend to get stuck in a rut after a while and just throw on anything that matches, and my Birkenstock type slippers (yessss
that
horrid!)
I'm ready to be
consistently cute
, like
Toy
, she is dressed to kill, and it all begins at her sewing machine! This lets me know that,
Yes I Can
. My $$ goal is to try to sew only from my pattern stash, and pull more from my fabric stash.
We'll see how that goes because
McCall's
has some
cute
fall dresses! The rest of the pattern companies have less than stellar offerings (except
Hot Patterns
, O-M-G...) which helps me stick to my guns about reducing my pattern stash. Although, I did pick up some vintage goodies & some
really
nice fabrics from my aunt's stash. But, I let my Burda WOF subscription end and am planning a massive cleanup, so I am on the right track.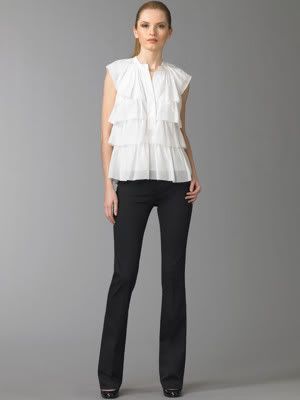 Simplicity 2860
(new this season)
Simplicity 3631
(already have)
Plus
BWOF
has nice pants
2. Belted Dresses
in various silhouettes
Chetta B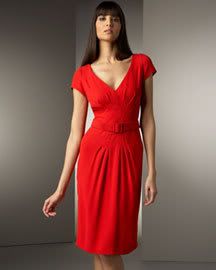 Vogue 1025
(already have)
McCall's 5753
(new this season)
Kay Unger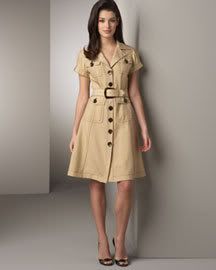 Simplicity 2996
Simplicity 4171 oop
(already have)
Magaschoni Collection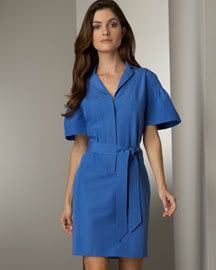 Simplicity 2894
(already have)
3. The Casual Sheath, Piazza Sempione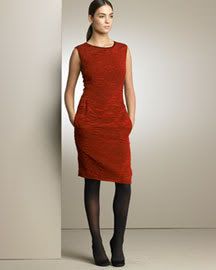 With the pockets & the fit. I think I can wear this without feeling too dressed up.
McCall's 5701
(already have)
4. The Blouse
3.1 Phillip Lim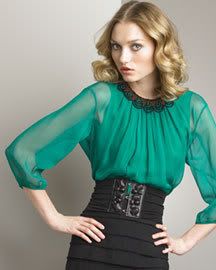 BWOF 1-2008-125
(still enamored)
McCall's 5661
(already have)
Alice + Olivia
(Dear A + O
please
start designing dresses, blouses and jackets for the Vogue pattern line.
Like for real
!!)
Burda 7726
(trying not to buy)
Vogue 2912
(already have)
Vogue 2946
(already have)


5. I also want to do more jackets, but I will just go with the flow on those.

6. Bold Color (combos)
This inspiration will put a focus on my fabric buying and hopefully help put to good use a good chunk of my current stash.

Piazza Sempione

DKNY
ciao peeps!