Done!!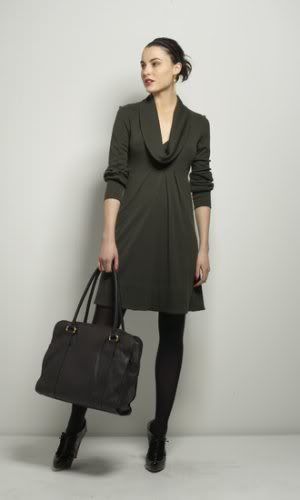 Review:
Simplicity
3622
+
3634
Size:
14

Pattern Critique:
First off let me
say
shout
"I LOVE SIMPLICITY PATTERNS!!!"
They really do an awesome job keeping up with current styles and the basic patterns are easy to mix & match because the sizes are well drafted in the patterns I've tried so far.
I will say that I am blessed that I can fit right out of the envelope and will enjoy it for as long as I can.

Fabric:
rayon/spandex jersey from stash

Modifications:
All those details are
here
&
here

Results:
Not an
exact
replica, I needed a little modesty at the neckline to keep it work friendly - so I didn't change it. If I make another one for wearing
out
I will definitely lower that neckline.
My only issue is my derrière, I never thought I had much of one, but I
could not
get a pic without the dress sitting on my butt. I'm guessing that is how it's going to look out in public. I'll have to see how I feel about that. Lastly, before I wear this I will have to stay the back waistline it's drooping a bit in the middle.
P.S. I love knit dresses!!!!